Wesley Brethren Church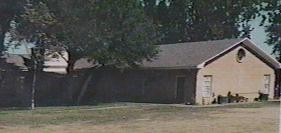 9643 Wesley Church Ln.
Brenham, Tx  77833
Directions: North of FM 2502 at Wesley, which is ten miles southwest of Brenham (map)
9:00 Worship
10:15 Sunday School
Fifth Sunday is Family Visitation with no church.
Pastor: Rev. Michael Groseclose
Bd.Pres.: Mike Koehn (koehns72@yahoo.com), 979/836-5196
Mailing Address: 8000 FM 332, Brenham, Texas 77833
© Unity of the Brethren. - Please respect our copyright and cite Unity of the Brethren when using information, documents or image files from our website.