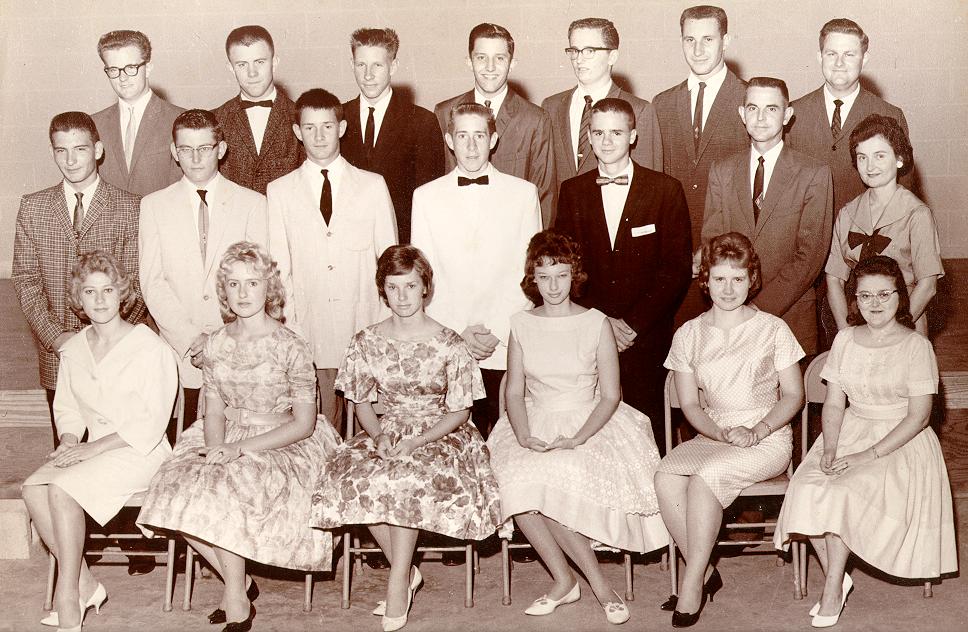 Row 3

John Sebesta (Snook), Edmond Sebesta, ( Snook), Raymond Holick (Snook), Frank Surovik (Nelsonville), Robert Bravenec, (Houston), Eugene Kotrla , Rev. John Bravenec

Row 2

Walter Odstrcil (New Tabor), Frank Sebesta (Rosenberg), Alton Rubach (Snook), Gene Marek (Houston), James Talasek (Rosenberg), Rev. Albert Michalik, Mrs. Annie Michalik

Front Row

Roberta Rubach (Snook), Carol Stover (West), Annette Orsak (Snook), Patti Stover (West), Ellen Huser (Granger), Miss Martha Havlik (staff member)

Not Pictured

Rev. Henry Beseda-principal

Class President
Vice President
Secr/Reporter
Treasurer
Historian
Pianist

Eugene Kotrola
James Talasek
Annette Orsak
Robert Bravenec
Roberta Rubach
Ellen Huser
© Unity of the Brethren. - Please respect our copyright and cite Unity of the Brethren when using information, documents or image files from our website.