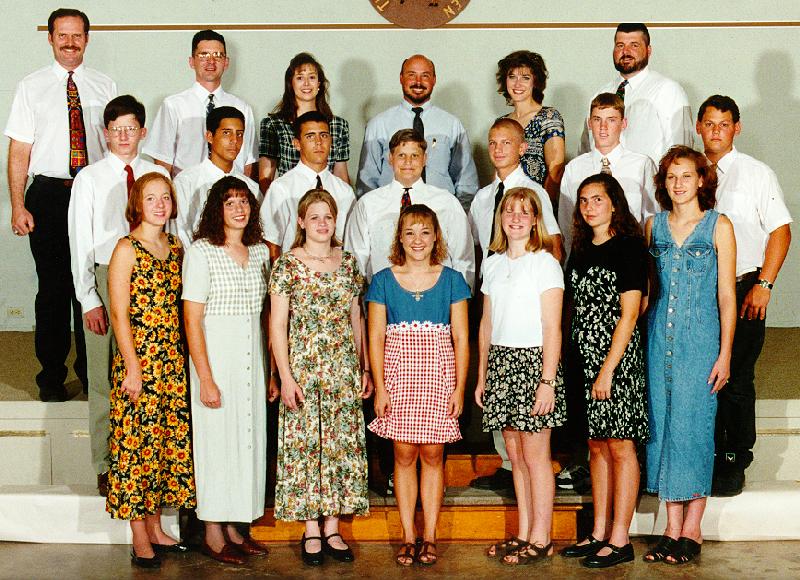 Row 3

Rev. Mark Labaj, Paul Michalik, Melinda Michalik, Rev. Skip Stutts, Kimberly Stewart, Curtis Stewart

Row 2

John Kotrla (Wall), Chris Martin (Rosenberg), Michael Williams (Temple), Jared Chandler (Cedar Park Community), Hank Macik (West), Wade Martin (Wall), John Kasik (West)

Front Row

Tara McKinney (Crosby), Marcia Hailey (West), Judy Polasek (Bryan/College Station), Shelley Peschel (Nelsonville), Christy Labaj (Temple), Janelle Bsutos (Wall), Nikki Prescott (New Tabor)

Not Pictured

Helen Bravenec (Bryan/College Station), Rev. Larry Koslovsky

Class President
Vice President
Treasurer
Historian

John Kotrla
Nikki Prescott
Tara McKinney
Janelle Bsutos
© Unity of the Brethren. - Please respect our copyright and cite Unity of the Brethren when using information, documents or image files from our website.