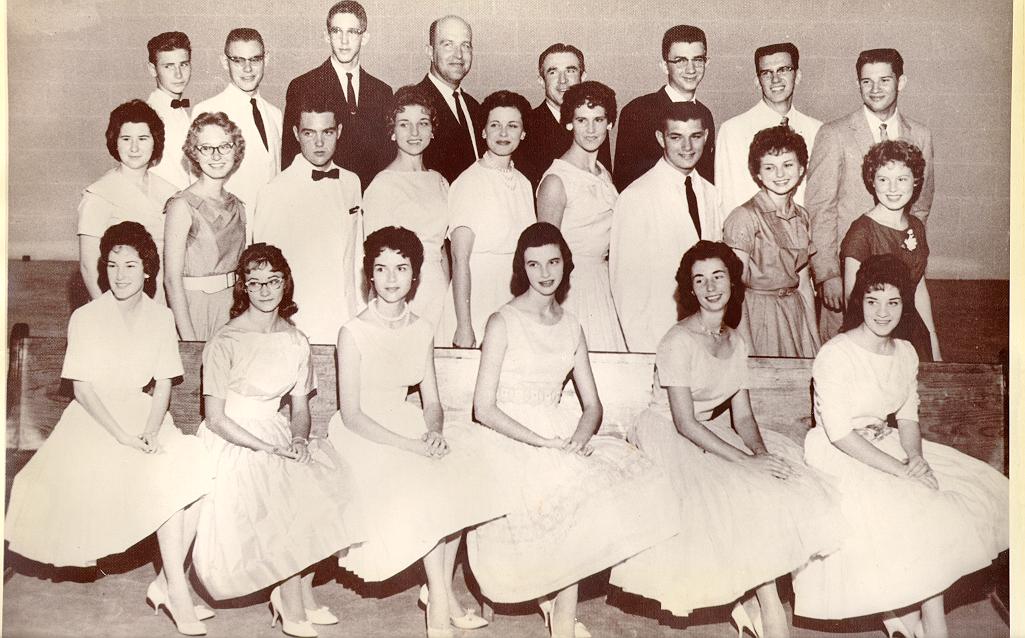 Row 3

Bennie Cervenka (Houston), Lionel Mikulas (Temple), Johnnie Chervenka (Ocker), Rev. Baletka-principal, Rev. Beseda, Johnnie Hutka (Seaton), Calvin Chlapek (Ocker), O.J. Mikeska (Houston)

Row 2

Patsy Fields (Rosenberg), Delores Chervenka (Ocker), Larry Vitek (Rosenberg), Agnes Vitek (Rosenberg), Mrs. Baletka, Helen Dusek (Wall), Johnny Martinec (Ocker), Shirley Palla (Temple), Jeanette Janicek (Temple)

Front Row

Barbara Odstrcil (Cooks Point), Mary Ann Lastovica (Temple), Lydia Psencik (Temple), Betty Stefka (New Tabor), Alice Herring (Ocker), Bonnie Fojt (Snook)

Not Pictured

Carol Marek (Ocker)

Class President
Vice President
Secr/Treas
Reporter/Hist

Johnnie Hutka
Agnes Vitek
Lydia Psencik
Shirley Palla
© Unity of the Brethren. - Please respect our copyright and cite Unity of the Brethren when using information, documents or image files from our website.