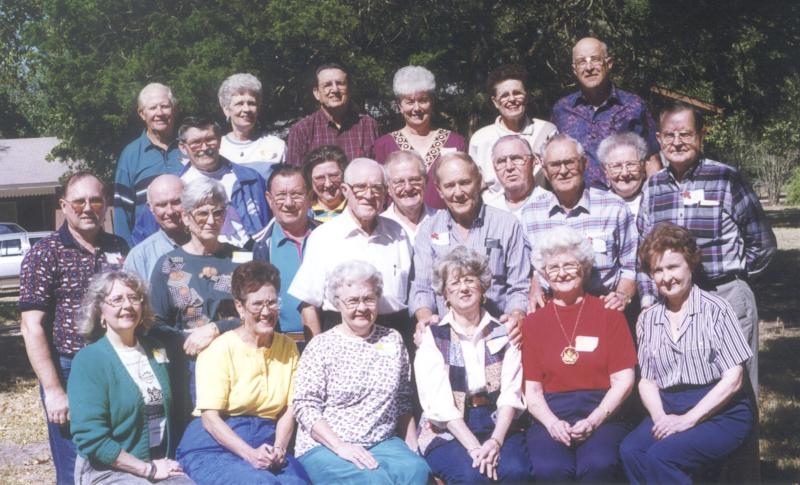 Row 4 

Everett Lively, Alice Lively, Marvin Chlapek, Alice Chlapek, Joyce Baletka, Rev. John Baletka

Row 3 

Joe Kocian, Dorothy Kocian, Rev. Gordon Hejl, John Vojtek, Esther Vojtek

Row 2 

Henry Ripple Jr., Leroy Kubala, Delores Kubala, Edd Kelarek, Rev. Henry Beseda, Raymond Mazac, Wilford Simcik, Rev. Albert Michalik

Front Row 

 Marie Ann Ripple, Margie Kelarek, Georgia Anderson, Shirley Mazac, Georgia Simcik, Annie Michalik

Not   Pictured 

Theme: 
Date: 
Directors: 

Jesus is Lord of All
October 20-22, 1995
Marvin & Alice Chlapek, Rev. John & Joyce Baletka
© Unity of the Brethren. - Please respect our copyright and cite Unity of the Brethren when using information, documents or image files from our website.